How it Works
You have customization and deployment options for your church's app. Customization options include the ability to define app content, choose app button design, choose app background, upload your own custom church logo, and enable/disable the more than 12 features on the app. Access all of these customization options from your secure admin control panel.

Additionally, you have the option to publish your own branded app in the app stores (Google, Apple, and Amazon) including your church's name, logo, icon, and description. This option is available for a one-time $299 fee. You simply provide your artwork (or we can help), choose an app name, write an app description, and we'll publish the app branded with your church information to your specifications.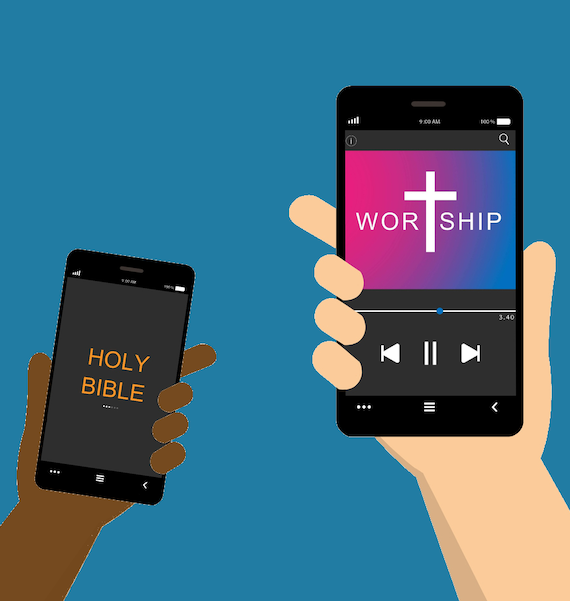 Choose an Option
We have three plan options depending on your church's needs — the choice is yours!
1.
Customized
With Option 1, you can customize your app features/design and create the content from your admin control panel. Your members and guests install the ChurchAppLive app from any app store (Google Play Store, Apple App Store, and Amazon App Store) to their phones and tablets. The first time a user launches the app, it will ask them to identify their church and then they'll experience your customized app!
2.
Customized & Branded!
With Option 2, users will find your custom branded app using your church's name in any app store (Google Play Store, Apple App Store, and Amazon App Store). Your app will have your church's name, your church's logo, and your church's description. You'll still be able to control the content and look within the app from your admin panel with this option. There is a one-time $299 fee to brand your app and submit it to the app stores.
3.
Custom Built
With Option 3, you tell us what features and functionality you want in your custom developed app and we'll build an app to your specifications. Contact us at [email protected] for a free and no obligation estimate!
Subscribe To Our Newsletter
Weekly educational content on church management, live streaming, & technology.
We don't share your personal information with anyone or company. Check out our Privacy Policy for more information.